Full Text Available
(
no registration required
)

(1.26MB)
EXPLORE PUBLICATIONS BY COUNTRIES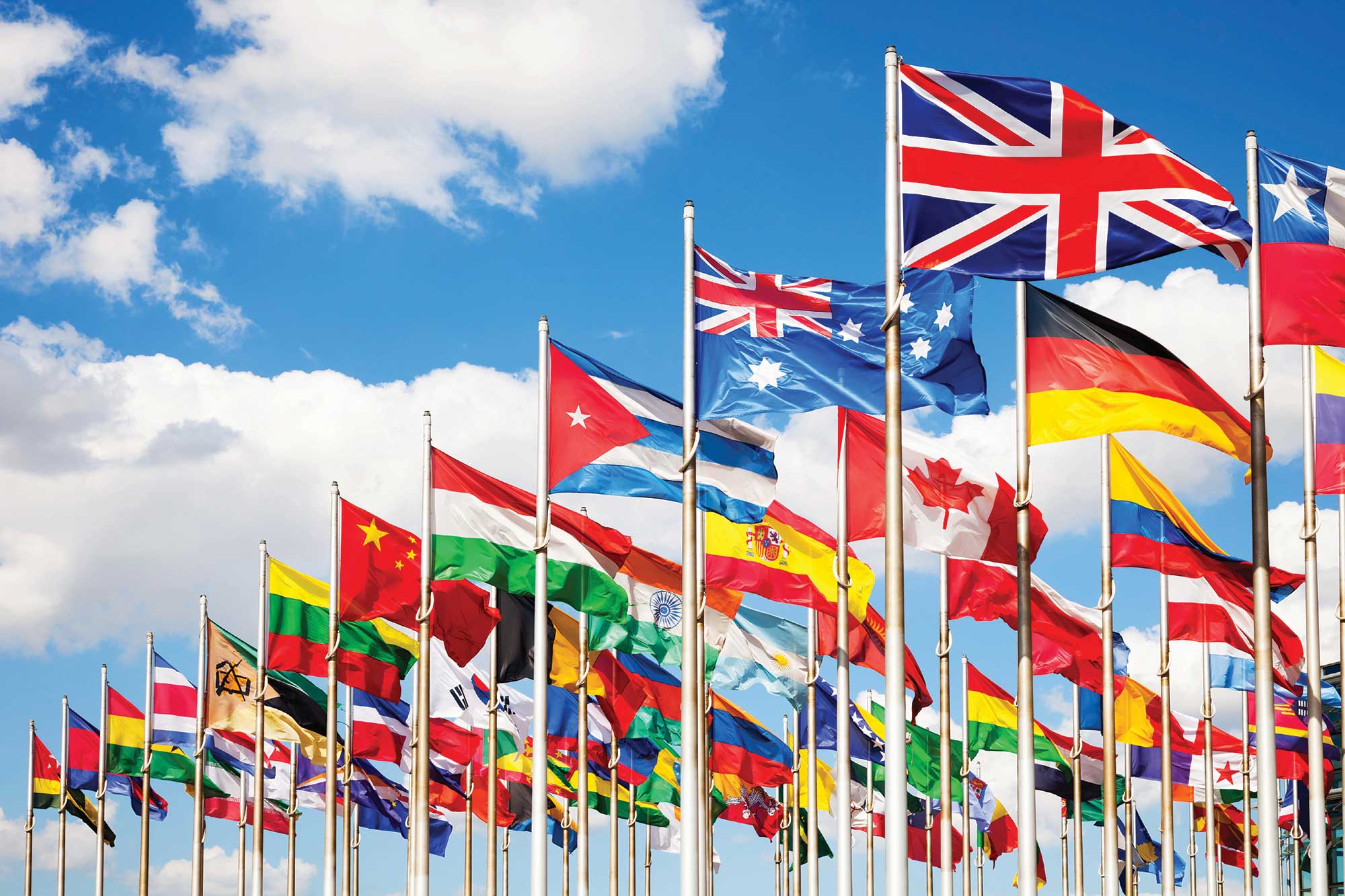 Social Innovation, Urban Regeneration, Circular City: A Cross- Country Analysis Post-Covid 19
Luana La Bara, Gloria Fiorani, Federica Bosco, Chiara Di Gerio
Pages -
101 - 119
| Revised -
04-01-2022
| Published -
15-06-2022
MORE INFORMATION
KEYWORDS
Circular City, Circular Economy, Urban Regeneration, Social Innovation, Sustainable Development.
ABSTRACT
The document studies urban regeneration as a sustainable development strategy for any city, emphasizing the sphere of urban reality (economic, social, and environmental). The aim is to examine the topic of urban regeneration to the concept of sustainable development after the impact of Covid-19. The paper analyzes how urban regeneration policies can contribute positively to the economic-social-environmental progress of the city. The research proposes a comparative analysis of three case studies of urban regeneration: Hammarby Sjöstad (Stockholm), Euromediterranée (Marseille), and the 'Ex Poligrafico (Rome).
Alessi, L., Benczur, P., Campolongo, F., Cariboni, J., Manca, A. R., Menyhert, B., & Pagano, A. (2020). The resilience of EU member states to the financial and economic crisis. Social Indicators Research, 148(2), 569-598. https://doi.org/10.1007/s11205-019-02200-1.
Amendola, G. (1997). La città postmoderna: magie e paure della metropoli contemporanea. Laterza, Roma-Bari.
Škare, M., Soriano, D. R., & Porada-Rochoń, M. (2021). Impact of COVID-19 on the travel and tourism industry. Technological Forecasting and Social Change, 163, 120469.
Bianchi, M. (2018). Rigenerazione urbana ed innovazione sociale: Il caso di Gillet Square, progetto di cultura urbana guidato dalla comunità (A New Place, a New Community: The Case Study of Gillet Square, a Community-Led Urban Regeneration Project). Euricse Working Papers, No. 105 | 18. https://doi.org/10.2139/ssrn.3297508.
Biancone, P., Brescia, V., & Jafari-Sadeghi, V. (2021). The impact of the COVID-19 on policies and investments of the European Green Deal. European journal of volunteering and community-based projects, 1(3), 60-77.
Bobbio, L. (2002). I governi locali nelle democrazie contemporanee. Laterza, Roma-Bari.
Boulding, K. (1966). The economics of the coming spaceship earth. In Markandya, A., & Richardson, J. (eds.), Environmental Quality in a Growing Economy. Baltimore: Johns Hopkins Press, 27-35.
Bowen, G. A. (2009). Document analysis as a qualitative research method. Qualitative research journal, 9(2), 27-40. https://doi.org/10.3316/QRJ0902027.
Bruschi, I. (2017). Economia circolare: produrre, consumare, riutilizzare. Rienergia: ambiente e risorse, https://rienergia.staffettaonline.com/articolo/32825/Economia+circolare:+produrre,+consumare,+riutilizzare/Bruschi, consulted on December 2021.
Camagni, R. (2003). Città , governance urbana e politiche urbane europee. DISP-The Planning Review, 39(152), 26-36. https://doi.org/10.1080/02513625.2003.10556831.
Campra, M., Brescia, V., Jafari-Sadeghi, V., & Calandra, D. (2021). Islamic countries and Maqasid al-Shariah towards the circular economy. The Dubai case study. European Journal of Islamic Finance, (17). https://doi.org/10.13135/2421-2172/4560.
Campra, M., Esposito, P., & Brescia, V. (2020). State of the art of COVID-19 and business, management, and accounting sector. A bibliometrix analysis. International Journal of Business and Management, 16(1). https://doi.org/10.5539/ijbm.v16n1p35.
Cavalli, L., & Lizzi, G. (2020). Agenda 2030: il freno della pandemia, Istituto per gli studi di politica internazionale, www.ispionline.it.
Couch, C., Fraser, C., & Percy, S. (2008). Urban regeneration in Europe. Wiley-Blackwell.
Crouch, C., Gales, P. L., Trigilia, C., & Voelzkow, H. (2001). Local production systems in Europe: Rise or demise?. OUP Catalogue. Oxford University Press.
Donthu, N., & Gustafsson, A. (2020). Effects of COVID-19 on business and research. Journal of business research, 117, 284-289. https://doi.org/10.1016/j.jbusres.2020.06.008.
Goodrick, D. (2020). Comparative case studies. SAGE Publications Limited.
Healey, P. (1991). Urban regeneration and the development industry. Regional studies, 25(2), 97-110. https://doi.org/10.1080/00343409112331346327.
Hwang, K. H. (2014). Finding urban identity through culture-led urban regeneration. Journal of Urban Management, 3(1-2), 67-85. https://doi.org/10.1016/S2226-5856(18)30084-0.
Kirchherr, J., Piscicelli, L., Bour, R., Kostense-Smit, E., Muller, J., Huibrechtse-Truijens, A., & Hekkert, M. (2018). Barriers to the circular economy: Evidence from the European Union (EU). Ecological economics, 150, 264-272. https://doi.org/10.1016/j.ecolecon.2018.04.028.
Litardi, I., Fiorani, G., (2019). La rigenerazione territoriale come processo di cambiamento per lo sviluppo sostenibile. il patrimonio ferroviario italiano. Azienda Pubblica, Maggioli Editore, 99-108.
MacArthur, E. (2013). Towards the circular economy. Journal of Industrial Ecology, 2(1), 23-44.
Maes, J., Zulian, G., Günther, S., Thijssen, M., & Raynal, J. (2019). Enhancing resilience of urban ecosystems through green infrastructure (EnRoute). Publications Office of the European Union: Luxembourg, 1-115.
Manca, A. R., Benczur, P., & Giovannini, E. (2017). Building a scientific narrative towards a more resilient EU society. Part 1: A conceptual framework. JRC Working, Joint Research Centre (Seville site).
Mayntz, R. (1999). La teoria della governance: sfide e prospettive. Italian Political Science Review/Rivista Italiana di Scienza Politica, 29(1), 3-21. https://doi.org/10.1017/S0048840200026472.
Moldan, B., Janoušková, S., & Hák, T. (2012). How to understand and measure environmental sustainability: Indicators and targets. Ecological Indicators, 17, 4-13. https://doi.org/10.1016/j.ecolind.2011.04.033.
Rahman, M. K., Gazi, M. A. I., Bhuiyan, M. A., & Rahaman, M. A. (2021). Effect of Covid-19 pandemic on tourist travel risk and management perceptions. Plos one, 16(9), e0256486. https://doi.org/10.1371/journal.pone.0256486.
Rizos, V., Tuokko, K., & Behrens, A. (2017). The Circular Economy: A review of definitions, processes and impacts. CEPS Papers, (12440).
Sachs, J., Schmidt-Traub, G., Kroll, C., Lafortune, G., Fuller, G., & Woelm, F. (2021). Sustainable development report 2020: The sustainable development goals and covid-19 includes the SDG index and dashboards. Cambridge University Press.
WCED (World Commission on Environment and Development) (1987). Our common future. Oxford University Press, Oxford.
Dr. Luana La Bara
Department of Management and Law, University of Rome "Tor Vergata", Via Columbia 2, 00133 Rome - Italy
luana.la.bara@uniroma2.it
Dr. Gloria Fiorani
Department of Management and Law, University of Rome "Tor Vergata", Via Columbia 2, 00133 Rome - Italy
Dr. Federica Bosco
Department of Management and Law, University of Rome "Tor Vergata", Via Columbia 2, 00133 Rome - Italy
Dr. Chiara Di Gerio
Department of Management and Law, University of Rome "Tor Vergata", Via Columbia 2, 00133 Rome -