Full Text Available

(199.07KB)

Publications from CSC-OpenAccess Library are being accessed from over 158 countries worldwide.
EXPLORE PUBLICATIONS BY COUNTRIES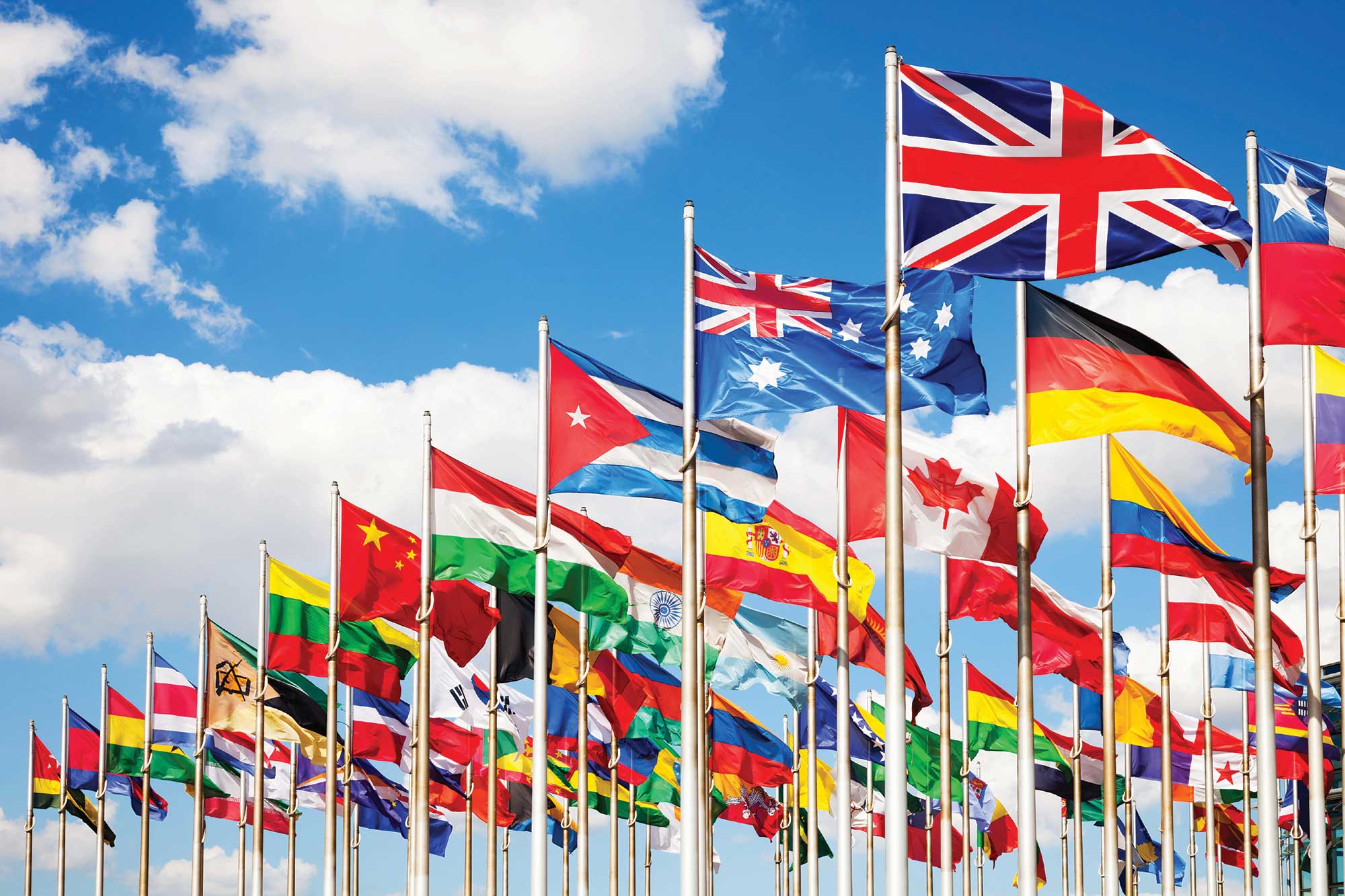 Development and Simulation of a Task Assignment Model for Multirobot Systems
B.B.Biswal, B.B.Choudhury
Pages -
12 - 23
| Revised -
15-08-2007
| Published -
30-08-2007
MORE INFORMATION
KEYWORDS
Multirobot, task allocation, allocation strategies, auction algorithms
ABSTRACT
Multirobot systems (MRS) hold the promise of improved performance and increased fault tolerance for large-scale problems. A robot team can accomplish a given task more quickly than a single agent by executing them concurrently. A team can also make effective use of specialists designed for a single purpose rather than requiring that a single robot be a generalist. Multirobot coordination, however, is a complex problem. An empirical study is described in the present paper that sought general guidelines for task allocation strategies. Different task allocation strategies are identified, and demonstrated in the multi-robot environment. A simulation study of the methodology is carried out in a simulated grid world. The results show that there is no single strategy that produces best performance in all cases, and that the best task allocation strategy changes as a function of the noise in the system. This result is significant, and shows the need for further investigation of task allocation strategies.
CITED BY
(1)

| | |
| --- | --- |
| 1 | Burger, M. (2012). Mechanisms for Task Allocation in Swarm Robotics (Doctoral dissertation, Diploma thesis, Ludwig-Maximilians-Universität München). |
| | |
| | |
| --- | --- |
| 1 | Google Scholar |
| | |
| 2 | ScientificCommons |
| | |
| 3 | Academic Index |
| | |
| 4 | CiteSeerX |
| | |
| 5 | refSeek |
| | |
| 6 | iSEEK |
| | |
| 7 | Socol@r |
| | |
| 8 | ResearchGATE |
| | |
| 9 | Libsearch |
| | |
| 10 | Bielefeld Academic Search Engine (BASE) |
| | |
| 11 | Scribd |
| | |
| 12 | WorldCat |
| | |
| 13 | SlideShare |
| | |
| 14 | PDFCAST |
| | |
| 15 | PdfSR |
| | |
| 16 | Chinese Directory Of Open Access |
| | |
| | |
| --- | --- |
| 1 | Goldberg, D. and Mataric, M. J. "Robust behavior-based control for distributed multi-robot collection tasks". In T. Balch and L.E. Parker (Eds.) Robot Teams: From Diversity to Polymorphism, 2000 |
| | |
| 2 | Goldberg, D. and Mataric, M.J. "Design and evaluation of robust behavior-based controllers for distributed multi-robot collection tasks". USC Institute for Robotics and Intelligent Systems Technical Report IRIS-00-387(2000) |
| | |
| 3 | D. Goldberg and M. J. Mataric, "Interference as a tool for designing and evaluation of robust behavior-based controllers". In Proceedings of the AAAI-97, Providence, Rhode Island, July, 637-642, 1997 |
| | |
| 4 | Parker, L. E.. L-ALLIANCE: "A Mechanism for adaptive action selection in heterogeneous Multi-Robot teams", ORNL/TM-13000 (1995) |
| | |
| 5 | G. Dudek, M. Jenkin, E. Milios, and D. Wilkes. "A taxonomy for swarm robots". In Proceedings of the IEEE/RSJ International conference on Intelligent Robotics and Systems, 441-447, 1993 |
| | |
| 6 | D. P. Bertsekas. "Auction algorithms for network flow problems: A tutorial introduction". Computational Optimization and Applications, 7-66, (1992) |
| | |
| 7 | S. S. C. Botelho and R. Alami. "M+: A scheme for multi-robot cooperation through negotiated task allocation and achievement". In Proceedings of the International Conference on Robotics and Automation, 1999 |
| | |
| 8 | M. B. Dias. TraderBots: "A new paradigm for robust and efficient multirobot coordination in dynamic environments". Ph.D thesis, Robotics Institute, Carnegie Mellon University, January 2004. |
| | |
| 9 | B. P. Gerkey and M. J. Mataric. Sold!: "Auction methods for multi-robot control". IEEE Transactions on Robotics and Automation Special Issue on multi-robot Systems, 18(5), 2002 |
| | |
| 10 | M. Golfarelli, D. Maio, and S. Rizzi. "A task-swap negotiation protocol based on the contract net paradigm". Technical Report 005-97, CSITE (Research Center for Informatics and Telecommunication Systems), University of Bologna (1997) |
| | |
| 11 | R. Simmons, D. Apfelbaum, W. Burgard, D. Fox, S. Thrun, and H. Younes. "Coordination for multi-robot exploration and mapping". In Proceedings of the National Conference on Artificial Intelligence, 2000 |
| | |
| 12 | R. Zlot, A. Stentz, M. B. Dias, and S. Thayer. "Multi-robot exploration controlled by a market economy". In Proceedings of the International Conference on Robotics and Automation, 2002 |
| | |
| 13 | R. Aylett and D. Barnes. "A multi-robot architecture for planetary rovers". In Proceedings of the 5th ESA Workshop on Advanced Space Technologies for Robotics and Automation, 1998 |
| | |
| 14 | P. Caloud, W. Choi, J.-C. Latombe, C. L. Pape, and M. Yim. "Indoor automation with many mobile robots". In Proceedings of the International Workshop on Intelligent Robotics and Systems (IROS), 1990 |
| | |
| 15 | E. Ostergaard, and M.J. Mataric. "Distributed multi-robot task allocation for emergency handling". In Proceedings of International Conference on Intelligent Robots and Systems, 2001 |
| | |
| 16 | J. Guerrero and G. Oliver."Physical interference impact in multi-robot task allocation auction methods". In Proceedings of IEEE Workshop on Distributed Intelligent Systems. pp.19-24, 2006 |
| | |
| 17 | F.Li Lian and R. Murray. "Cooperative task planning of multi-robot systems with temporal constraints", In Proceedings of International Conference on Robotics & Automation, 2003 |
| | |
| 18 | A. Stentz, and M.B. Dias. "A free market architecture for coordinating multiple robots". Carnegie Mellon Robotics Institute Tech Report CMU-RI-TR-99-42, December. (1999) |
| | |
| 19 | M. Shen, G.H.Tzeng and D.R.Liu . "Multi-criteria task assignment in workflow management systems". In Proceedings of the 36th Hawaii International Conference on System Sciences, 2002 |
| | |
| 20 | L.E. Parker. "ALLIANCE: architecture for fault tolerant multi-robot cooperation". In Proceedings of IEEE Transactions on Robotics and Automation, Vol. 14, No. 2, 220-240, 1998 |
| | |
| 21 | M. G. Lagoudakis, M. Berhault, S. Koenig, P. Keskinocak and A.J. Kleywegt, "Simple auctions with performance guarantees for multi-robot task allocation". In Proceedings of IEEEIRSI International Conference on Intelligent Robots and Systems, 2004 |
| | |
| 22 | K.Skrzypczyk. "Game theory based task planning in multi robot systems". In proceedings of 16th European Simulation Symposium, 2004 |
| | |
| 23 | A. R. Mosteo and Luis Montano."Simulated annealing for multi-robot hierarchical task allocation with flexible constraints and objective functions". Workshop on Network Robot Systems: Toward Intelligent Robotic Systems Integrated with Environments". IROS, 2006 |
| | |
| 24 | N. Boneschanscher, "Task assignment for a small batch flexible manufacturing assembly cell incorporating multiple robots". In Proceedings of IEEE, 1990 |
| | |
| 25 | Maes, P. "Modeling adaptive autonomous agents". Artificial Life, I, 1(2),135-162, 1994 |
| | |
| 26 | Mataric, M.J., Sukhatme, G.S., et al. "Multirobot Task Allocation in uncertain Environment".Autonomous Robots, Vol. 14, 255-263, 2003 |
| | |
| 27 | Gerkey,B.and Mataric, M.J. "Principled communication for dynamic multi-robot task allocation". Experimental Robotics VII, LNCIS 271, D. Rus and S. Singh (Eds.), Springer- Verlag: Berlin, 353-362,2001 |
| | |
| 28 | M.B.Dias, and A.T.Stentz, "A free market architecture for distributed control of a multirobot system". In Proceedings of the 6th International Conference on Intelligent Autonomous Systems (IAS-6), 115— 122, 2000 |
| | |
| 29 | Corkill, D.D. "Blackboard systems". AI Expert, 6(9), 40-47, 1991 |
| | |
| 30 | B.Werger, and M.Mataric, "Broadcast of local eligibility for multi-target observation". In Proceedings of the 5th International Symposium on Distributed Autonomous Robotic Systems (DARS), Knoxville, TN, Oct. 4-6, 347-356, 2000 |
| | |
Mr. B.B.Biswal
bbbiswal@nitrkl.ac.in
Mr. B.B.Choudhury