Full Text Available

(97.49KB)

Publications from CSC-OpenAccess Library are being accessed from over 158 countries worldwide.
EXPLORE PUBLICATIONS BY COUNTRIES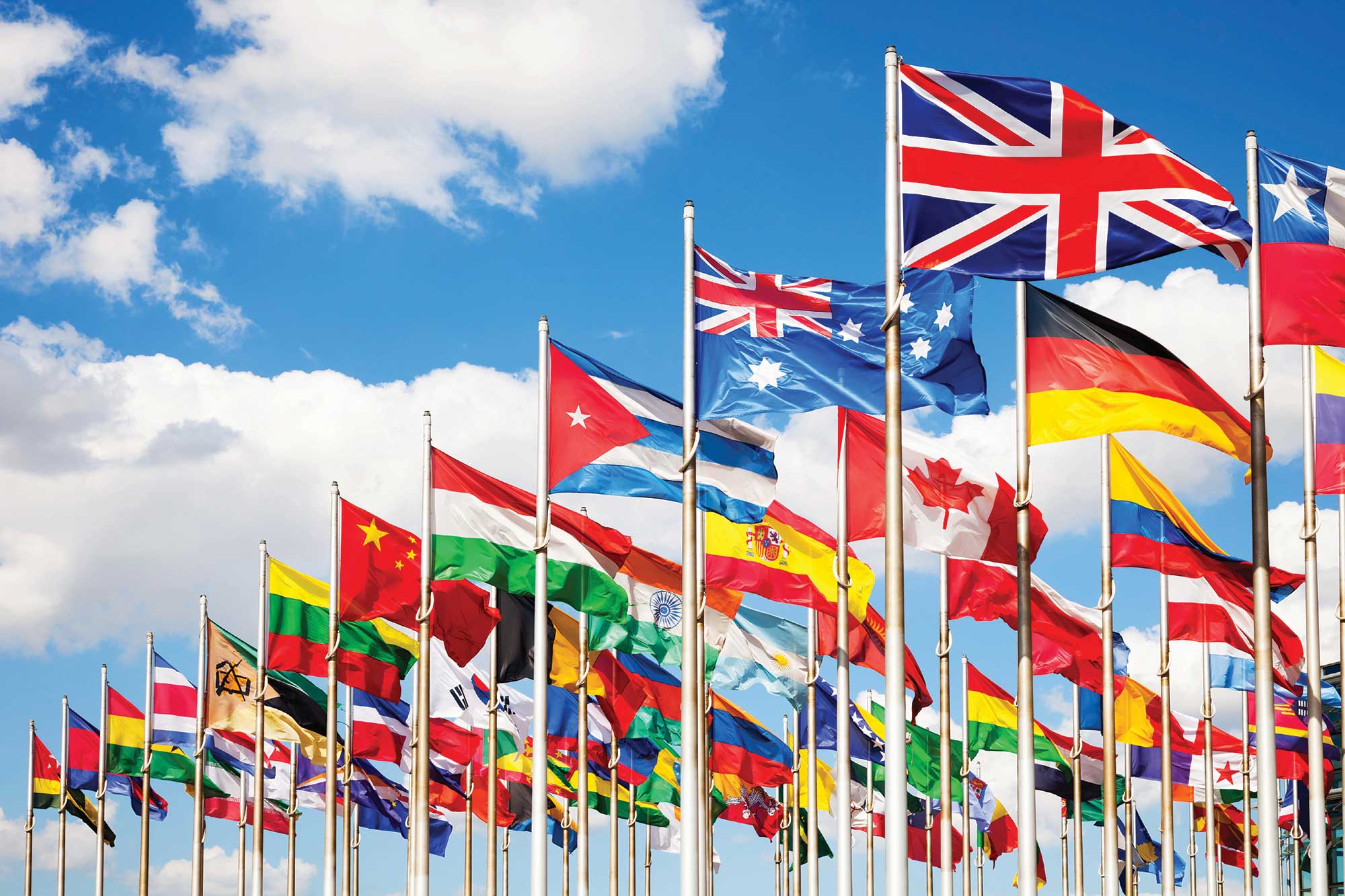 Implementing a Functional ISO 9001 Quality Management System in Small and Medium-Sized Enterprises
Cory LP Searcy
Pages -
220 - 228
| Revised -
05-08-2009
| Published -
01-09-2009
MORE INFORMATION
KEYWORDS
Small and medium sized enterprises, Quality management, ISO 9001
ABSTRACT
This paper provides guidance for the implementation of a functional ISO 9001 quality management system (QMS) in small and medium-sized enterprises (SMEs). To help a SME understand its starting point, four initial states for QMS implementation are defined. Five paths for moving the QMS from the initial state to the desired state are described. To support the transition from the initial to the desired state, some key considerations in implementing a QMS in SMEs are discussed. The paper is based on site visits and implementation assistance the authors have provided to several SMEs. It is anticipated the paper will help managers in SMEs understand the process of implementing ISO 9001 and help them avoid the development of a paper-driven QMS that provides limited value.
CITED BY
(25)

| | |
| --- | --- |
| 1 | Sambhe, R. U. Operational Guidelines for Six-Sigma Implementation: Survey of Indian Medium Scale Automotive Industries. World Academy of Science, Engineering and Technology, International Journal of Social, Behavioral, Educational, Economic, Business and Industrial Engineering, 10(1), 184-189. |
| | |
| 2 | SOARES, E. J. O. (2015). Proposta de uma Abordagem para Auxiliar a Implementação do Sistema de Gestão da Qualidade ISO 9001: 2008 em Empresas de Construção Civi. |
| | |
| 3 | Wijoyo, M. V. (2015). Implementasi sistem manajemen kualitas hotel x dari perspektif iso 9001: 2008. Agora, 3(1), 414-420. |
| | |
| 4 | Takawira, S. (2015). A case study of the impact of human factors to implementation of ISO 9000 in a manufacturing SME in South Africa (Doctoral dissertation). |
| | |
| 5 | Anholon, R., Zoqui, E. J., de Souza Pinto, J., & Novaski, O. (2015). Difficulties Experienced during Implementation of an Adapted Quality Management System in Incubated Companies. Business and Management Research, 4(1), p34. |
| | |
| 6 | Alalfy, H. R., & Abo-Hegazy, S. R. E. (2015). A Suggested Proposal to Implementation Quality Management System ISO-9001 in Egyptian Universities. American Journal of Educational Research, 3(4), 483-489. |
| | |
| 7 | A. Boys, K., & E. Wilcock, A. (2014). Improving integration of human resources into quality management system standards. International Journal of Quality & Reliability Management, 31(7), 738-750. |
| | |
| 8 | Ravanello, A., Desharnais, J. M., Bautista Villalpando, L. E., April, A., & Gherbi, A. (2014, October). Performance measurement for cloud computing applications using ISO 25010 standard characteristics. In Software Measurement and the International Conference on Software Process and Product Measurement (IWSM-MENSURA), 2014 Joint Conference of the Intern |
| | |
| 9 | Rahman, R. R. R. A., Aman, O., Adnan, H., Ahmad, M. A., & Darus, N. M. (2014, June). Factors Of Relationship Between Occupational Stress, Developing Training Needs And Performance Enhancement Of SMEs' Employees In Melaka. In Malaysia University Conference Engineering Technology. |
| | |
| 10 | KWEDHO, E. I. (2014). Effects of international organizations for standardization 9001: 2000 on service delivery in public sectors–a case study of kenya revenue authority (doctoral dissertation, moi university). |
| | |
| 11 | Chakraborty, A., Ghosh, S., & Sarkar, G. Importance of Six Sigma in Medium Manufacturing Enterprises. |
| | |
| 12 | Febrianti, M. S., & Putra, A. R. (2013). The E-internal audit iso 9001: 2008 based on accreditation form assessment matrix in study program for effectiveness of monitoring accreditation. International Journal of Engineering Science and Technology Development (IJEST), 1(3), 84-88. |
| | |
| 13 | Fonseca Mendes, L. A. (2013). Senior managers and SMEs' propensity to quality improvement. |
| | |
| 14 | Mendes, L. A. F. (2013). Senior managers and smes'propensity to quality improvement programs-a comparative analysis. E+ M Ekonomie a Management, (4), 89. |
| | |
| 15 | Misron, M. (2012). Kepemimpinan Kepala Sekolah Dalam Meningkatkan Mutu Guru Matematika Di SMK Muhammadiyah 6 Gemolong (Doctoral dissertation, Universitas Muhammadiyah Surakarta). |
| | |
| 16 | S. Sumaedi, I. G. M. Y. Bakti, "The Students' Perceived Quality Comparison of ISO 9001 and Non-ISO 9001 Certified School: an Empirical Evaluation", International Journal of Engineering & Technology IJET-IJENS, 11(01), pp. 104-108, February 2011. |
| | |
| 17 | S. M. Al-Najjar and M. K. Jawad, "ISO 9001 Implementation Barriers and Misconceptions: An Empirical Study", International Journal of Business Administration, 2(3), pp. 118-131, August 2011. |
| | |
| 18 | N. Idris, K. Ahmad, "Managing Data Source Quality For Data Warehouse In Manufacturing Services", in Electrical Engineering and Informatics (ICEEI), 2011 International Conference, Bandung, 17-19 July 2011, pp. 1 – 6. |
| | |
| 19 | I. Saleem, I. Siddique, A. Akmal, M. S. M. Khan, M. U. Khan and S. Sultan, "Impact Assessment Of ISO 9000 Series on The Organizational Performance: Empirical Evidence From Small And Medium Enterprise (SME) Sector Of Pakistan", African Journal of Business Management, 5(26), pp. 10885-10892, October, 2011 |
| | |
| 20 | Sumaedi, S., & Bakti, G. M. Y. (2011). The Students Perceived Quality Comparison of ISO 9001 and Non-ISO 9001 Certified School: an Empirical Evaluation. International Journal of Engineering & Technology IJETIJENS, 11(1), 104-108. |
| | |
| 21 | Fard, F. S., Mansor, N. N. A., Mohamed, A., & Bahru, J. (2011, March). The critical success factors of performance measurement for Malaysian SMEs in manufacturing sectors: a proposed framework. In Proceeding of the 2nd International Conference on Business and Economic Research. |
| | |
| 22 | C. V. Srikrishna and N. Bawane, "A Novel Method for Quantitative Assessment of Software Quality", International Journal of Computer Science and Security (IJCSS), 3(6), pp. 508 – 517, January 2010. |
| | |
| 23 | S. Asghar and M. Umar, "Requirement Engineering Challenges in Development of Software Applications and Selection of Customer-off-the-Shelf (COTS) Components", International Journal of Software Engineering (IJSE), 1(2), pp. 32 – 50, July 2010. |
| | |
| 24 | H.A. Mandave and P.M. Khodke, "Quality Management Model For Small Ancillaries: Benchmarking Customer's Assessment Criteria", International Journal of Logistics Economics and Globalisation, 2( 4), pp. 352-369, December, 2010. |
| | |
| 25 | Sumaedi, S. (2010). Iso 9001 implementation studies on small medium enterprise: motives, problems, and benefits. jurnal standardisasi, 12(3), 197-201. |
| | |
| | |
| --- | --- |
| 1 | Google Scholar |
| | |
| 2 | Academic Journals Database |
| | |
| 3 | ScientificCommons |
| | |
| 4 | CiteSeerX |
| | |
| 5 | refSeek |
| | |
| 6 | iSEEK |
| | |
| 7 | Socol@r |
| | |
| 8 | ResearchGATE |
| | |
| 9 | Libsearch |
| | |
| 10 | Bielefeld Academic Search Engine (BASE) |
| | |
| 11 | Scribd |
| | |
| 12 | WorldCat |
| | |
| 13 | SlideShare |
| | |
| 14 | PdfSR |
| | |
| 15 | PDFCAST |
| | |
| 16 | Chinese Directory Of Open Access |
| | |
| | |
| --- | --- |
| 1 | International Organization for Standardization (ISO). "The ISO Survey 2007", International Organization for Standardization, Geneva, 2008. |
| | |
| 2 | A. Ghobadian, and D. Gallear, "TQM and organization size", International Journal of Operations and Production Management, 17(2):121-163, 1997. |
| | |
| 3 | S. Rahman, "A comparative study of TQM practice and organizational performance of SMEs with and without ISO 9000 certification", International Journal of Quality and Reliability Management, 18(1):35-49, 2001. |
| | |
| 4 | 4. Bayati, Ali and Allahvirdi Taghavi, "The impacts of acquiring ISO 9000 certification on the performance of SMEs in Tehran", The TQM Magazine, 19:2, (2007), pp. 140-149. |
| | |
| 5 | 5. Koc, Tufan, "The impact of ISO 9000 quality management systems on manufacturing", Journal of Materials Processing Technology, 186, (2007), pp. 207-213. |
| | |
| 6 | 6. Lewis, Winston G., Kit Fai Pun, and Terrance M. Lalla, "Exploring soft versus hard factors for TQM implementation in small and medium-sized enterprises", International Journal of Productivity and Performance Management, 55:7, (2006), pp. 539-554. |
| | |
| 7 | 7. Poksinska, Bozena, Jorgen A.E. Eklund, and Jens Jorn Dahlgaard, "ISO 9001: 2000 in small organizations: lost opportunities, benefits and influencing factors ", International Journal of Quality and Reliability Management, 23:5, (2006), pp. 490-512 |
| | |
| 8 | 8. Pinho, Jose Carlos, "TQM and performance in small medium enterprises: the mediating effect of customer orientation and innovation", International Journal of Quality and Reliability Management, 25:3, (2008), pp. 256-275 |
| | |
| 9 | 9. Temtime, Zelealem T. "The moderating impacts of business planning and firm size on total quality management practices", The TQM Magazine, 15:1, (2003), pp. 52-60. |
| | |
| 10 | 10. Yauch, Charlene A. and Harold J. Steudel, "Cellular manufacturing for small businesses: key cultural factors that impact the conversion process", Journal of Operations Management, 20:5, (September 2002), pp. 593-617. |
| | |
| 11 | 11. Kaynak, Hale, "The relationship between total quality management practices and their effects on firm performance", Journal of Operations Management, 21:4, (July 2003), pp. 405-435. |
| | |
Dr. Cory LP Searcy
cory.searcy@ryerson.ca