Full Text Available

(499.77KB)

Publications from CSC-OpenAccess Library are being accessed from over 158 countries worldwide.
EXPLORE PUBLICATIONS BY COUNTRIES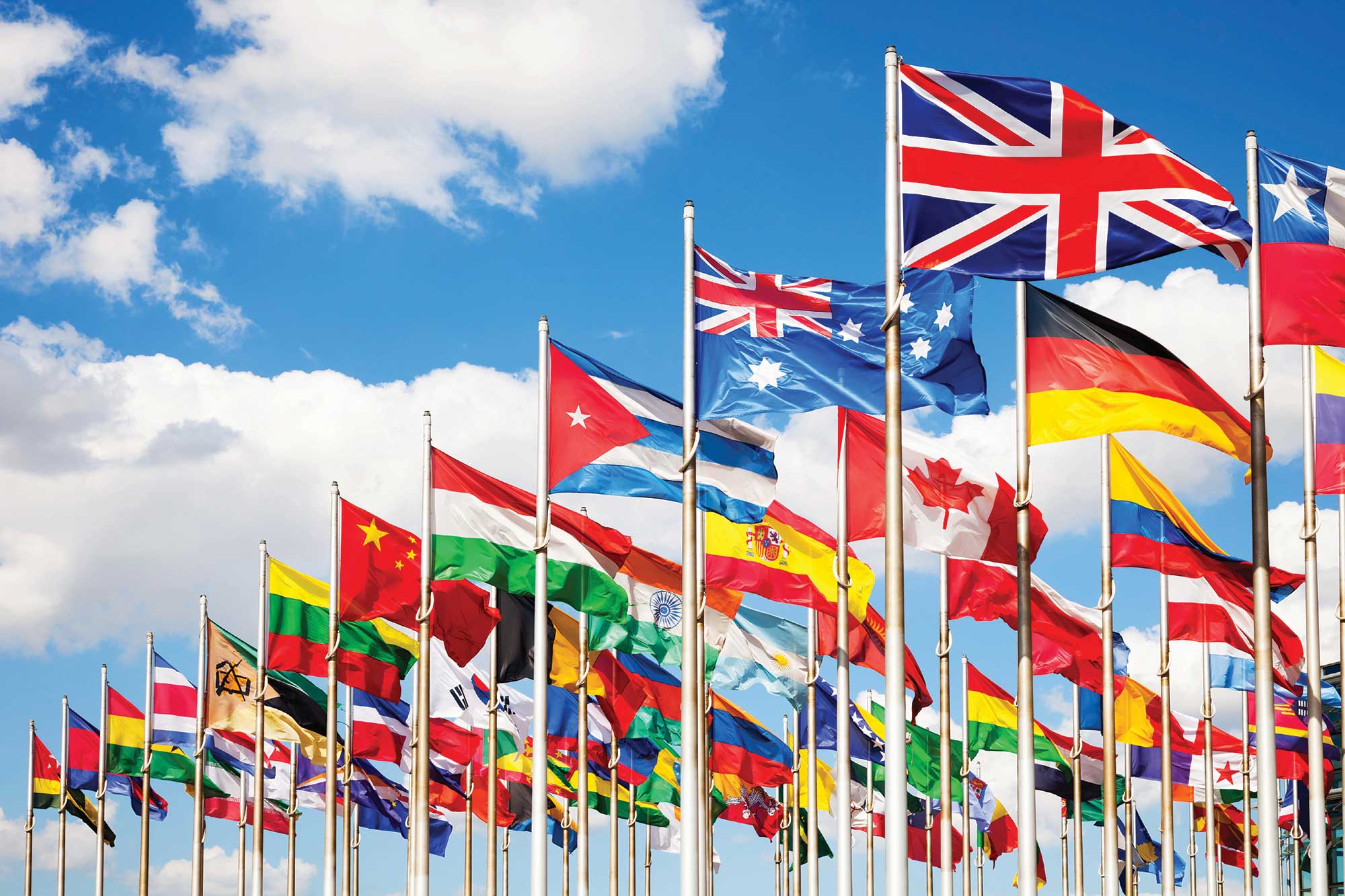 Selection of the Best Module Design for Ultrafiltration (UF) Membrane in Dairy Industry: An Application of AHP and PROMETHEE
Mohsen Pirdashti, Majid Behzadian
Pages -
426 - 442
| Revised -
30-10-2009
| Published -
30-11-2009
MORE INFORMATION
KEYWORDS
membrane separation, Analytic Hierarchy Process (AHP), PROMETHEE
ABSTRACT
Membrane with a type module has been expressed one of the key area of interest in dairy industry. Although recent publications have given a chance academics and practitioners to prove successful applications of membrane processes to the vast areas; a small number of publications have been devoted attention to the problem of capital equipment decision-making. To facilitate decision-making process in the membrane separation, this report focuses on the application of analytical hierarchy process (AHP) and Preference Ranking Organization Method for Enrichment Evaluations (PROMETHEE), from a group decision-making viewpoint; it uses the Delphi technique to evaluate available alternatives according the criteria elicited from expert's opinions. A real case study on the ultrafiltration membrane area is put forward to determine the best module design based on the five criteria expressed by decision-makers: sanitation design, clean–in-place, packing density, resistance to fouling and shear stress, and relative cost. Finally, the paper utilizes Expert Choice and DECISION LAB software's to facilitate calculations.
CITED BY
(6)

| | |
| --- | --- |
| 1 | Sadeghravesh, M. H., Khosravi, H., Abolhasani, A., & Shekoohizadeghan, S. (2016). Evaluation of Combating Desertification Alternatives Using Promethee Model. Journal of Geography and Geology, 8(1), 28. |
| | |
| 2 | Anojkumar, L., Ilangkumaran, M., & Sasirekha, V. (2014). Comparative analysis of MCDM methods for pipe material selection in sugar industry. Expert Systems with Applications, 41(6), 2964-2980. |
| | |
| 3 | Nasiri, H., Boloorani, A. D., Sabokbar, H. A. F., Jafari, H. R., Hamzeh, M., & Rafii, Y. (2013). Determining the most suitable areas for artificial groundwater recharge via an integrated PROMETHEE II-AHP method in GIS environment (case study: Garabaygan Basin, Iran). Environmental monitoring and assessment, 185(1), 707-718. |
| | |
| 4 | Ilangkumaran, M., Avenash, A., Balakrishnan, V., Kumar, S. B., & Raja, M. B. (2013). Material selection using hybrid MCDM approach for automobile bumper. International Journal of Industrial and Systems Engineering, 14(1), 20-39. |
| | |
| 5 | Ghervase, L. U. M. I. N. I. T. A., Cordier, A. N. G. E., Ibalot, F. A. B. I. E. N. N. E., & Parlanti, E. (2012). Storage effect on fluorescence signal of dissolved organic matter components. Romanian Reports in Physics, 64(3), 754-760. |
| | |
| 6 | Jafari, M. H., & Rafii, Y. Hossein Nasiri, Ali Darvishi Boloorani, Hassan Ali Faraji Sabokbar, Hamid Reza. |
| | |
| | |
| --- | --- |
| 1 | Google Scholar |
| | |
| 2 | Academic Journals Database |
| | |
| 3 | ScientificCommons |
| | |
| 4 | Academic Index |
| | |
| 5 | CiteSeerX |
| | |
| 6 | refSeek |
| | |
| 7 | iSEEK |
| | |
| 8 | Socol@r |
| | |
| 9 | ResearchGATE |
| | |
| 10 | Libsearch |
| | |
| 11 | Bielefeld Academic Search Engine (BASE) |
| | |
| 12 | OpenJ-Gate |
| | |
| 13 | Scribd |
| | |
| 14 | WorldCat |
| | |
| 15 | SlideShare |
| | |
| 16 | PdfSR |
| | |
| 17 | PDFCAST |
| | |
| 18 | Chinese Directory Of Open Access |
| | |
| | |
| --- | --- |
| 1 | J.Wagner. "Membrane Filtration Handbook Practical Tips and Hints". Second Edition, Revision 2 (2001) |
| | |
| 2 | 2. B.Jiao, A.Cassano, E. Drioli. "Recent Advances on Membrane Processes for the Concentration of Fruit Juices: A Review". Journal of Food Engineering, 63: 303-324, 2004 |
| | |
| 3 | S.S.Madaeni, S.Zereshki. "Membrane Technology as a Promising Alternative for Less Energy Consumption in Food Industry". In Proceedings of the Third International Conference on Energy Research and Development (ICERD- 3), 2006 |
| | |
| 4 | Oak Ridge National Laboratory. " Materials for Separation Technologies: Energy and Emission Reduction Opportunities". Energy Efficiency and Renewable Energy, U.S Department of Energy, Oak Ridge,TN 37830, (2005) |
| | |
| 5 | J.Schwinge, P.R.Neal, S.E.Wiley, D.F.Fltcher, A.G Fane . "Spiral Wound Modules and Spacers: Review and Analysis". Journal of Membrane Science, 242: 129-153, 2004 |
| | |
| 6 | S.Muthukumaran, S.E.Kenitish, M. Ashokkumar, G.W. Stevens. "Mechanisms for the ultrasonic enhancement of dairy whey ultrafiltration". Journal of membrane science, 258: 106-114, 2005 |
| | |
| 7 | P.Le-Clech. Z. Cao, P.Y.Wan, D.E.Wiley, A.G Fane. "The application of constant temperature anemometry to membrane processes". Journal of membrane science, 284: 416-423, 2006 |
| | |
| 8 | W.Eykamp. "Membrane Separation Processes in Perry's Chemical Engineers Handbook".7th (Eds), Mc Graw-Hill,NY.22.39-22.39-22.41(1997) |
| | |
| 9 | Cousins, R.B. " Membrane Technology". Department of Chemical and Process Engineering University of Strathclyde in Glasgow (2003-2004) |
| | |
| 10 | S. Ali, P.Boblak, E.Capili, S.Milidovich. " Membrane Separation and Ultrafiltration", CHE-396 Senior Design.,(1998). |
| | |
| 11 | L.Vargas. " An overview of analytic hierarchy process: Its applications", European Journal of Operational Research 48 (1) 2–8, 1990 |
| | |
| 12 | D. H. Byun, "The AHP approach for selecting an automobile purchase model". Information & Management, 38: 289-297, 2001 |
| | |
| 13 | M. T.Escobar, J.Aguaron, J. M. Moreno-Jimenes. " A note on AHP group consistency for the row geometric mean priorization procedure". European Journal of Operational Research, 153: 318-322, 2004 |
| | |
| 14 | V. S.Lai, B. K.Wong, W. Cheung. "Group decision making in a multiple criteria environment: A case using the AHP in software selection". European Journal of Operational Research, 137: 134-144,2002 |
| | |
| 15 | T.L. Saaty." Decision making for leaders". Pittsburgh, PA: RWS Publications (1982) |
| | |
| 16 | M.Janic, A. Reggiani. "An Application of the Multiple Criteria Decision Making (MCDM) Analysis to the Selection of a New Hub Airport". EJTIR, 2(2): 113-14, 2002 |
| | |
| 17 | T. L. Saaty. " Eigenvector and logarithmic least squares", European Journal of Operational Research 48: 156-160, 1990 |
| | |
| 18 | T.L. Saaty. "Highlights and critical points in theory and application of the analytical hierarchy process". European Journal of Operational Research, 74: 426-447, 1994a |
| | |
| 19 | T.L. Saaty. "How to make a decision: the analytic hierarchy process". Interfaces, 24: 19-43, 1994b |
| | |
| 20 | T.L. Saaty. "Modeling unstructured decision problems: a theory of analytical hierarchies". In Proceedings of the First International Conference on Mathematical Modeling, St. Louis, Missouri, 69–77, 1977 |
| | |
| 21 | T.L. Saaty. " The Analytical Hierarchy Process". Mc Graw-Hill. New York, (1980) |
| | |
| 22 | T.L. Saaty. "How to make a decision: the analytical hierarchy process". European Journal of Operational Research, North-Holland, 48: 9-26,1990a |
| | |
| 23 | K. M. Al-Subhi Al-harbi. "Application of the AHP in project management". International Journal of Project Management, 19: 19-27, 2001 |
| | |
| 24 | Z.Xu. "On consistency of the weighted geometric mean complex judgment matrix in AHP". European Journal of Operational Research, 126, 683-687, 2000 |
| | |
| 25 | C.Macharis, A.Verbeke, K. De Brucker. 'The strategic evaluation of new technologies through multi-criteria analysis: the advisors case', in Bekiaris E. and Y. Nakanishi (eds.) Economic impacts of Intelligent Transport Systems. Innovations and case studies, Elsevier, Amsterdam (2004) |
| | |
| 26 | Z.Babic, N.Plazibat. "Ranking of enterprises based on multicriterial analysis". International Journal of Production Economics, 29–35, 1998 |
| | |
| 27 | R.U.Bilsel, G.Buyukozkan, D. Ruan. "A fuzzy preference-ranking model for a quality evaluation of hospital web sites". International Journal of Intelligent Systems 21: 1181–1197, 2006 |
| | |
| 28 | J.J.Wang, D.L. Yang. "Using a hybrid multi-criteria decision aid method for information systems outsourcing". Computers & Operations Research 34: 3691– 3700, 2007 |
| | |
| 29 | J.P. Brans, P.Vincke. "A preference ranking organization method. The PROMETHEE method for MCDM". Management Science, 31: 641-656, 1985 |
| | |
| 30 | J.P.Brans, B.Mareschal. " PROMETHEE V–MCDM problems with segmentation constraints". INFOR, 30(2): 85-96, 1992 |
| | |
| 31 | M.K. Malhotra, D.C. Steele, V. Grover."Important strategic and tactical manufacturing issues in the 1990s". Decision Sciences, 25(2): 189-214, 1994 |
| | |
| 32 | R.P.Hudak, Jr. P.P. Brooke, K. Finstuen. P.Riley. "Health care administration in the year 2000: practioners". views of future issues and job requirements. Hospital and Health Services Administration, 38(2): 181-195, 1993 |
| | |
| 33 | M.Tavana, D.T.Kennedy, P.Joglekar. "A group decision support framework for consensus ranking of technical manager candidates". Omega, International Journal of Management Science, 24: 523-538. 1996 |
| | |
| 34 | R. Bijl. "Delphi in a future scenario study on mental health and mental health care". Futures, 24(3): 232-250, 1992 |
| | |
| 35 | N.G.Hall, J.C.Hershey, L.G. Kessler, R.C. Stotts. "A model for making project funding decisions at the national cancer institute". Operations Research, 40(6): 1040-1052, 1992 |
| | |
| 36 | T.E Weinberger. " The strategic centrality of jobs: a measure of value". Compensation and Benefits Review, 24(1), 61-68, 1992 |
| | |
| 37 | M.Tavana, D.T Kennedy. " N-site: a distributed consensus building and negotiation support system". International Journal of Information Technology and Decision Making, 5(1): 123-154, 2006 |
| | |
| 38 | F.Niederman, J.C. Brancheau, J.C Wetherbe. "Information systems management issues for the 1990s". MIS Quarterly, 15(4): 474-500, 1991 |
| | |
| 39 | Ch.Okoli, S. Pawlwoski . "The Delphi method as a research tool: an example, design considerations and applications". Journal of Information and Management, 42: 15-29, 2004 |
| | |
| 40 | Dalkey, C., Norman, L. R. Daniel, R.Lewis, D. Snyder," Studies in the Quality of Life, Delphi and Decision-Making", Lexington Books, PP. 20-21(1972) |
| | |
| 41 | K. Brockoff. " Group process for forecasting". European Journal of Operational Research, 13(2),115-127, 1983 |
| | |
| 42 | J.F. Preble. "The selection of delphi panels for strategic planning purposes". Strategic Management Journal, 5(2): 157-170, 1984 |
| | |
| 43 | www.Expertchoice.com |
| | |
| 44 | M.Tavana, D.T. Kennedy, B. Mohebbi. "Total quality index: a benchmarking tool for total quality management". Benchmarking: An International Journal, 10(6): 507-527, 2003 |
| | |
| 45 | M.Tavana, D.T. Kennedy , B.Leauby, J. Ugras. "An investigation of the relative importance of the characteristics of information in governmental financial reporting". Business Journal, 19(1-2), 56-62, 2004 |
| | |
| 46 | P.T.Harker, L.G. Vargas. " The theory of ratio scale estimation: Saaty's analytic hierarchy process". Management Science, 33:1383-1403,1987 |
| | |
| 47 | T.L. Saaty. "Axiomatic foundations of the analytic hierarchy process". Management Science, 32: 841-855, 1983 |
| | |
| 48 | J.S. Dyer. " Remarks on the analytic hierarchy process". Management Science, 36: 249-258, 1990a |
| | |
| 49 | T.L. Saaty. "An exposition of the AHP in reply to the paper 'Remarks on the analytic hierarchy process". Management Science, 36: 259-268, 1990b |
| | |
| 50 | J.S. Dyer . "A clarification of Remarks on the analytic hierarchy process". Management Science, 36: 274-275, 1990b |
| | |
| 51 | P.T. Harker, L.G. Vargas. "Reply to 'remarks on the analytic hierarchy process by J.S. Dyer". Management Science, 36, 269-273, 1990 |
| | |
| 52 | Decision Lab 2000-Getting started Guide. "www.visualdecision.com" "Visual Decision Inc. Montreal, Canada (1999) |
| | |
Mr. Mohsen Pirdashti
pirdashti@shomal.ac.ir
Dr. Majid Behzadian