Full Text Available
(
no registration required
)

(106.16KB)
EXPLORE PUBLICATIONS BY COUNTRIES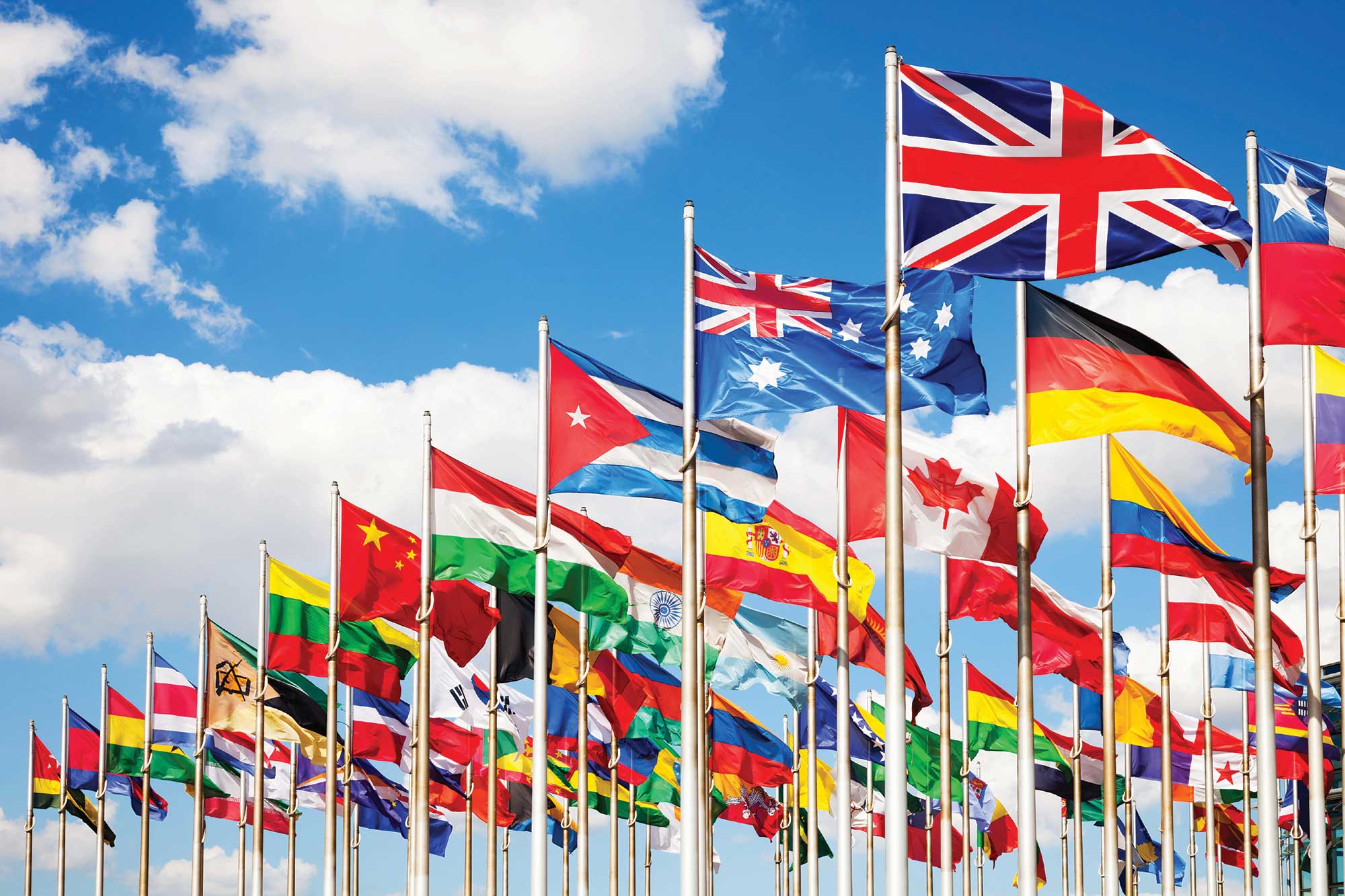 Accounting Information System (AIS) Alignment And Non-Financial Performance In Small Firms
Dekeng Setyo Budiarto
Pages -
15 - 25
| Revised -
31-03-2014
| Published -
30-04-2014
MORE INFORMATION
KEYWORDS
Accounting Information System, Alignment, Non-Financial Performance, SMEs.
ABSTRACT
The objective of this research is to investigate the relationship between Accounting Information System (AIS) alignments and non-financial performance in Small and Medium Enterprises (SMEs). The result of this research is expected to help the owners of SMEs to understand the importance of AIS alignment to achieve non-financial performance. AIS alignment is influenced by several factors such as: organizational characteristics, owner commitment, and organizational strategies that effect on SMEs performance. The relationship between AIS alignment on performance is explored using data collected from SMEs owners in the Special Administrative Region of Yogyakarta (DIY). The result of this research shows that AIS sophistication, owner commitment, and external IT expertise have significant effects on AIS alignment. AIS alignment also has significant effect on non-financial performance.
| | |
| --- | --- |
| 1 | Google Scholar |
| | |
| 2 | CiteSeerX |
| | |
| 3 | refSeek |
| | |
| 4 | Scribd |
| | |
| 5 | SlideShare |
| | |
| 6 | PdfSR |
| | |
Al Eqab& Noor A I (2011) Contingency Factors and Accounting Information System Design in Jordanian Companies, IBIMA business Review, Article ID 166128, 1-13.
Amidu. M, John E, Joshua A (2011) E-Accounting Practices Among Small & Medium Enterprises in Ghana, Journal of Management Policy and Practice, 12 (4);146-155.
Bledsoe N L, Ingram R W (1992) Customer Satisfaction Through Performance Evaluation,Journal of Cost Management, Winter 43-50.
Boulianne E (2007) Revisiting Fit Between AIS design and Performance with tha Analyzer strategic type, International Journal of Accounting Information Systems (8); 1-6.
Bu´rca, Brian Fynes and Teresa Brannick (2006) The moderating effects of information technology sophistication on services practice and performance, International Journal of Operations & Production Management, 26 (11):1240-1254.
Chang, David C., Celeste See-Pui Ng, Wei-Ting Chang (2012) An analysis of IT/IS outsourcing provider selection for small- and medium-sized enterprises in Taiwan, Information & Management (49):199-209
Choe. J M (2002) The Organizational Learning Effect of Management Accounting Information Under Advanced Manufacturing Technology, European Journal of Information systems, 11: 142-158.
Chu Wenyi (2009) The Influence of Family Ownership on SME Performance: Evidence From Public Firm in Taiwan, Small Business Econ, (33): 353-373.
Delone H William (1988) Determinant of Success for Computer Usage in Small Business, MIS Quarterly, 12 (1):51-61.
Dibrell Clay, Peter S. Davis, Justin Craig (2008) Fueling Innovation Through Information Technology in SMEs, Journal of Small Business Management, 46 (2): 203-218.
Eztebanez, Raquel (2010) Information Technology Implementation: Evidence in Spanish SMEs, International Journal of Accounting & Information Management, 18 (1); 39-57.
Francalanci Chiara, Vincenzo Morabito (2008) IS Integration & Business Performance: The Mediation Effect of Organizational Absorptive Capacity in SMES, Journal of Information Technology, 23:297-312.
Grande E, Raquel E, Clara M (2010) The Impact of Accounting Information Systems (AIS) on Performance Measures: Empirical Evidence in Spanish SMEs, The International Journal of Digital Accounting Research, 11:25-43.
Gul FA (1991) The Effect of Management Accounting Systems and Environmental Uncertainty on Small Business Managers Performance, Accounting and Business Research, 22(85) 57-61.
Hair Joseph, William, Barry, Rolph (2010) Mulivariate Data Analysis, Pearson, Prentice Hall,Seventh Editions.
Hussin H, M King, P. Craig (2002) IT Alignment in Small Firm, European Journal of Information Systems, 11:108-127.
Ismail Noor, Malcolm King (2006) The Alignment of Accounting and Information Systems in SMEs in Malaysia, Journal of Global Information Technology Management, 9 (3): 24-42.
Ismail, Malcolm (2005) Firm Performance and AIS Alignment in Malaysia SMEs, International Journal of Accounting Information Systems, (6):241-259.
Isobe T, Shige M, David B (2008) Technological Capabilities and Firm Performance; The Case of Small Manufacturing Firms in Japan, Asia Pacific Journal, (25):413-428.
Kaplan R S (1984) The Evolution of Management Accounting, The Accounting Review, 19(3):390-418.
Lee Sang, Jinhan, Yeonong, Sang (2009) Effect of IT knowledge and Media Selection on Operational Performance of Small Firms, Small Bus Econ, 32: 241-257.
Levy Margi, Philip Powel, Philip Yetton (2011) Contingent Dynamics of IS Strategic Alignment in Small & Medium Sized Enterprises, Journal of Systems & Information Technology,13 (2): 106-124.
Lim Jee, Bruce Dehning, Vernon J. Richardson, Rodney E. Smith (2011) A Meta-Analysis of the Effects of ITInvestment on Firm Financial Performance, Journal of Information Systems, 25:(2) 145–169.
Marriot N, Marriot P (2000) Professional Accountants and The Development of a Management accounting Service for Small Firm; Barriers & Possibilities, Management Accounting Research (11): 475-492.
Miller J A (1992) Designing and Implementing a New Cost Management Systems, Journal of Cost Management, Winter 41-53.
Mohd Shaari (2008) Utilisation of Data Mining Technology within the AccountingInformation System in the Public Sector:A Country Study – Malaysia, Dissertation, University Tasmania.
Naranjo, David (2004) The Role of Sophisticated Accounting System in Strategy Management, The International Journal of Digital Accounting Research, 4 (8):125-144.
Pulakanam V. Teekshana S (2010) Implementing Accounting Software in Small Business In New Zeland: An Exploratory Investigation, Accountancy Business and The Public Interest, (9);98-124.
Sefanou C, (2006) The Complexity and Research Area of AIS, Journal of Enterprise Information Management, 9 (1):9-12.
Sharma Milind, RajatBhagwat (2006) Performance Measurements in The Implementation of Information Systems in Small and Medium Sized Enterprises: a Framework and Empirical Analysis, Measuring Business Excellence, 10 (4): 8-21.
Sousa Sergio, Elaine M, A. Guimaraes (2006) Performance Measures in English Small Medium Enterprises: Survey Result, Benchmarking: An International Journal, 13 (1): 120-134.
Tangen Stefan (2004) Performance Measurement; From Philosophy to Practice, International Journal of Productivity and Performance Management, 53; (8) 726-737.
Thong James Y L (1999) An Integrated Model of Information Systems Adoption in Small Business, Journal of Management Information Systems, Spring, 15 (4) 187-214.
Thong James Y L, Yap C S (1995) CEO Characteristics, Organizational Characteristics, and Information Technology Adoption in Small Business, Omega, 23 (4): 429-442.
Tuanmat Z, Malcolm S, (2011) The Effect of Changes in Competition, Technology and Strategy on Organizational Performance in Small and Medium Manufacturing Companies, Asian Review of Accounting, 19 (3): 208-220.
Vitri C Malaranggeng (2009) Pengaruh Lingkungan dan Turnaround Strategi Terhadap Inovasi dan Kinerja, Desertasi, Universitas Indonesia, Tidak di Publikasikan.
Woznica J, Ken Healy (2009) The Level of Information Systems Integration in SMEs in Irish manufacturing Sector, Journal of Small Business and Enterprise Development, 16 (1); 115-128.
Dr. Dekeng Setyo Budiarto
PGRI University Yogyakarta - Indonesia
dekengsb@gmail.com