Full Text Available

(442.74KB)

Publications from CSC-OpenAccess Library are being accessed from over 158 countries worldwide.
EXPLORE PUBLICATIONS BY COUNTRIES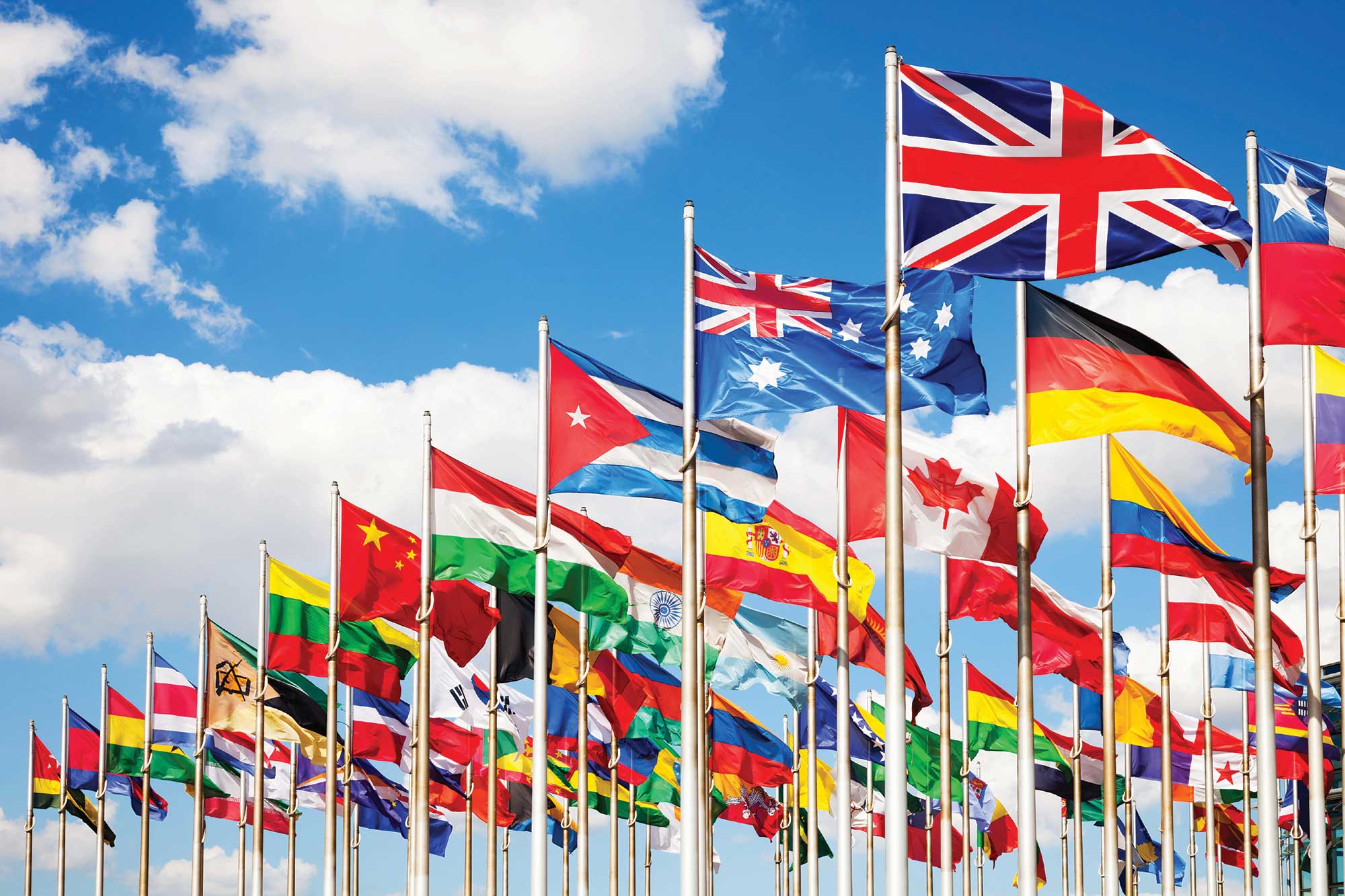 Back to the Future: A Review and Editorial Agenda of the International Journal of Business Research and Management
Matteo Cristofaro , Pier Luigi Giardino, Luna Leoni
Pages -
16 - 33
| Revised -
10-11-2020
| Published -
01-02-2021
MORE INFORMATION
IJBRM-296 - VIDEO PRESENTATION
SEE ALL VIDEOS >>
KEYWORDS
Management, Research, Systematic Literature Review, Publication, Thematic Analysis.
ABSTRACT
In September 2020, in the tenth year of its life, a strong editorial turnaround happened within the International Journal of Business Research and Management (IJBRM). In this vein, editorial and review board members, together with the Journal's current and future authors, should be made aware of the history of the Journal as well as its future agenda. Thus, this contribution aims to: i) identify the major research themes faced by the Journal's articles in the past, and ii) define a research agenda for the Journal's future development. All the 98 articles published in IJBRM up to August 2020 have been initially analyzed according to: i) number of papers published per year, ii) authors' nationality, and iii) number of papers per research design. Thus, all papers have been thematically analyzed to identify the main research areas they represent. Results show that authors' institutions are mainly based in Asian countries and the main areas addressed were "Marketing" and "Technology and Innovation Management". Important implications for editors and future authors arise from the analysis. In particular, to exploit potentially fruitful collaborations in Europe and the Americas, editors and highly involved reviewers are asked to build their own sub-communities around the Journal, including the encouragement of Special Issues on all research areas within the management realm. In addition, authors are asked to explore unfulfilled research areas and to increase the scientific soundness of proposed works.
| | |
| --- | --- |
| 1 | Academy of Management (2020). "Divisions and Interest Groups". Available online at https://aom.org/network/divisions-interest-groups-(digs), last access [Oct. 21, 2020]. |
| | |
| 2 | Ahmadi, K. (2011). "Predicting e-Customer behavior in B2C relationships for CLV model". International Journal of Business Research and Management, 2, 128-138. |
| | |
| 3 | Ainapur, B., Singh, R. K., and Vittal, P. R. (2011). "TOC Approach for Supply Chain Performance Enhancement". International Journal of Business Research and Management, 2(4), 163-178. |
| | |
| 4 | Al Shamy, M. M., Elfakharany, E., and El Aziem, M. A. (2012). "Information technology service management (ITSM) implementation methodology based on information technology infrastructure library ver.3 (ITIL V3)". International Journal of Business Research and Management, 3(3), 113-132. |
| | |
| 5 | American Marketing Association (2017). "Definition of Marketing". Available online at https://www.ama.org/the-definition-of-marketing-what-is-marketing/, last access [Oct. 21, 2020]. |
| | |
| 6 | Authayarat, W., and Umemuro, H. (2012). "Workplace environment characteristics as antecedents of affective well-being in the workplace". International Journal of Business Research and Management, 3(6), 307-324. |
| | |
| 7 | Braun, V., and Clarke, V. (2006). "Using thematic analysis in psychology". Qualitative research in psychology, 3(2), 77-101. |
| | |
| 8 | Bruni, A., and Teli, M. (2007). "Reassembling the social - An introduction to actor network theory". Management Learning, 38(1), 121-125. |
| | |
| 9 | Buckley, P. (2012). "Using Information Aggregation Markets for Decision Support". International Journal of Business Research and Management, 3(3), 133-143. |
| | |
| 10 | Cristofaro, M. (2019). "The role of affect in management decisions: A systematic review". European Management Journal, 37(1), 6-17. |
| | |
| 11 | Crossan, M. M., & Apaydin, M. (2010). "A multi-dimensional framework of organizational innovation: A systematic review of the literature". Journal of management studies, 47(6), 1154-1191. |
| | |
| 12 | Dorda, B., and Shtëmbari, E. (2020). "A New Perspective on Organizational Culture in Emergency Situations". International Journal of Business Research and Management, 11(2), 16-26. |
| | |
| 13 | Durst, S., and Ståhle, P. (2013). "Success Factors of Open Innovation - A Literature Review". International Journal of Business Research and Management, 4(4), 111-131. |
| | |
| 14 | Gill, A. (2011). "A supply chain design approach to petroleum distribution". International Journal of Business Research and Management, 2(1), 33-44. |
| | |
| 15 | Goyal, K. A., and Joshi, V. (2012). "Indian Banking Industry: Challenges And Opportunities". International Journal of Business Research and Management, 3(1), 18-28. |
| | |
| 16 | Horng, J. S., and Lin, J. S. (2014a). "Self-Owned Brand Rises from the Ash Marketing Advertising of LUXGEN and Its Role in the New Automobile's Brand". International Journal of Business Research and Management, 5(1), 1-13. |
| | |
| 17 | Horng, J. S., and Lin, J. S. (2014b). "Comparison on ads or not? Influence of Referent on Advertising Effectiveness". International Journal of Business Research and Management, 5(5), 72-80. |
| | |
| 18 | Hsu, Y. (2012). "Linking design, marketing, and innovation: managing the connection for competitive advantage". International Journal of Business Research and Management, 3(6), 333-346. |
| | |
| 19 | Hsu, Y. (2013). "Design Co-creation and Performance in New Product Development Process". International Journal of Business Research and Management, 4(3), 63-74. |
| | |
| 20 | Huang, S. Y., and Lin, J. S. (2010). "Analyzing target user group's preferences and product form design specification through web-based 2-dimensinoal design decision tool". International Journal of Business Research and Management, 1(2), 14-32. |
| | |
| 21 | Huang, Y. C., and Chiu, S. K. (2017). "Procurement Situation Affects Performance - Adaptation and Complementary Assets as Moderate". International Journal of Business Research and Management, 8(2), 13-30. |
| | |
| 22 | Iddris, F. (2018). "Digital supply chain: survey of the literature". International Journal of Business Research and Management, 9(1), 47-61. |
| | |
| 23 | Khan, N. M., and Emmambokus, N. (2011). "Customer adoption of Internet banking in Mauritius". International Journal of Business Research and Management, 2(2), 53-58. |
| | |
| 24 | Markova, G., and Jones, F. (2011). "Attitude formation of benefits satisfaction: knowledge and fit of benefits". International Journal of Business Research and Management, 2(1), 45-52. |
| | |
| 25 | Marwah, A. K., Thakar, G., and Gupta, R. C. (2014). "Determinants of supply chain performance of Indian manufacturing organizations". International Journal of Business Research and Management, 5(1), 14-27. |
| | |
| 26 | Nabi, M. A. G., and Ismail, W. K. W. (2016). "Job Crafting in Public Sector". International Journal of Business Research and Management, 7(4), 63-81. |
| | |
| 27 | Nagaraja, N. (2012). "Value Creation in Collaborative Supply Chain Network in Automobile Industry in Karnataka". International Journal of Business Research and Management, 3(4), 144, 162. |
| | |
| 28 | Nilashi, M., Fathian, M., Gholamian, M. R., and Ibrahim, O. B. (2011). "Propose a model for customer purchase decision in B2C websites using adaptive neuro-fuzzy inference system". International Journal of Business Research and Management, 2(1), 1-18. |
| | |
| 29 | Preko, A., and Adjetey, J. (2013). "A study on the concept of employee loyalty and engagement on the performance of sales executives of commercial banks in Ghana". International Journal of Business Research and Management, 4(2), 51-62. |
| | |
| 30 | Sarosa, S. (2012). "The Adoption of Tailor-made IT-based Accounting Systems Within Indonesian SMEs From Actor Network Theory Perspective". International Journal of Business Research and Management, 3(5), 265-278. |
| | |
| 31 | Schwarz, C. (2015). "A review of management history from 2010-2014 utilizing a thematic analysis approach". Journal of Management History, 21(4), 494-504. |
| | |
| 32 | Shuler, H. D., Faulk, K., Hidleburg-Johnson, B., and Williams, D. (2016). "Engaging Diverse Generations in the 21st Century Workplace". International Journal of Business Research and Management, 7(3), 31-39. |
| | |
| 33 | Sohail, R. M., Arabia, S., & Chebib, N. (2011). The Reasons social media contributed to 2011 Egyptian Revolution, International Journal of Business Research and Management, 2(3), 139-162. |
| | |
| 34 | Suárez-Barraza, M. F., Ramis-Pujol, J., and Heras, M. A. (2010). "Reflecting upon management systems: content analysis and synthesis". International Journal of Business Research and Management, 1(2), 64-86. |
| | |
| 35 | Tranfield, D., Denyer, D., & Smart, P. (2003). "Towards a methodology for developing evidence-informed management knowledge by means of systematic review". British journal of management, 14(3), 207-222. |
| | |
| 36 | Vousinas, G. (2012). "IT and Economic Performance: A Critical Review of the Empirical Data". International Journal of Business Research and Management, 3(2), 48-59. |
| | |
| 37 | Wang, R., and Chou, M. C. (2011). "The comprehension modes of visual elements: how people know about the contents by product packaging". International Journal of Business Research and Management, 1(1), 1. |
| | |
Dr. Matteo Cristofaro
Department of Management and Law, Faculty of Economics, Tor Vergata University of Rome, Rome, Via Columbia, 2, 00133 - Italy
matteo.cristofaro@uniroma2.it
Mr. Pier Luigi Giardino
Faculty of Economics, Tor Vergata University of Rome, Rome, Via Columbia, 2, 00133 - Italy
Dr. Luna Leoni
Department of Management and Law, Faculty of Economics, Tor Vergata University of Rome, Rome, Via Columbia, 2, 00133 - Italy